Summary:Women's socks material selection is a bit of an art form, especially when it comes to getting the right colour and style...
Women's socks material selection is a bit of an art form, especially when it comes to getting the right colour and style. Whether you're going for a casual look or a more formal one, there's an option to suit every occasion, as well as all of your different needs when it comes to comfort and performance.
Whether you're hiking, running, or just wanting something to wear with your flats, choosing the right type of sock can have an outsize impact on how you feel. A good pair of socks will not only support your feet while you're doing the things you love, but they can also be a great way to express yourself and add some personality to your outfits.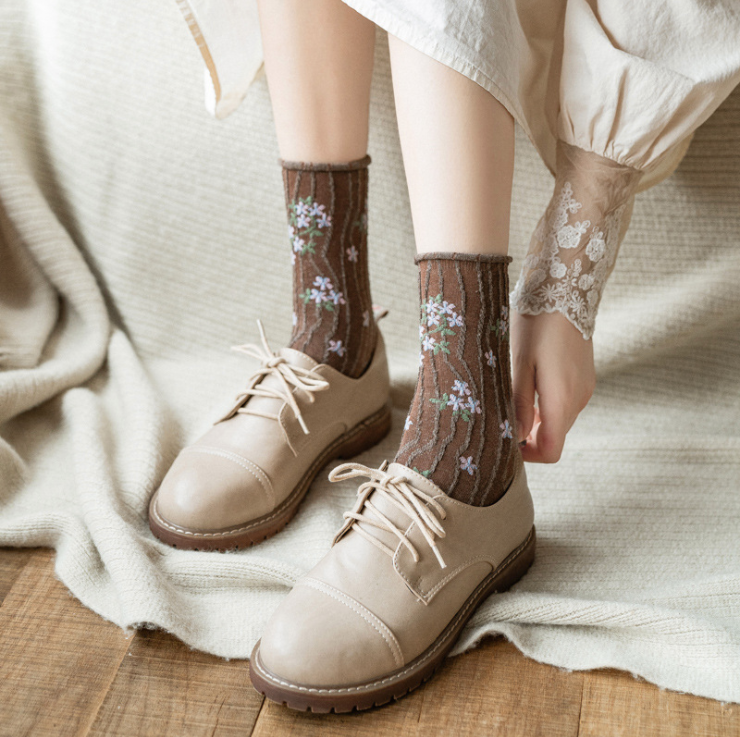 For everyday socks, there's a lot to consider, from the thickness of the material to how high they will be. If you want your socks to blend in with your outfits, go for a more neutral colour like black or grey. These will look best with most outfits and will help to keep your socks looking clean and new for longer.
If you're looking for a little more flair, try colourful and patterned options. You can find a huge variety of fun and colourful socks that are perfect for pairing with your favourite sneakers, or you could go for more subtle styles, such as a simple white sock with a small polka dot design. The key is to find a pair of socks that you really love and will make you smile when you pull them up each day.
The most important thing to remember when choosing a pair of socks is that they should fit properly. For this reason, it's always a good idea to buy a slightly bigger size than you might normally choose. This will ensure that your socks fit properly and aren't too loose or tight, which can be incredibly uncomfortable.
For a softer and more natural choice, you can opt for a pair of cotton or merino wool socks. Both of these materials are naturally thermo-regulating and moisture-wicking, meaning that they'll keep your feet dry and comfortable all through the day. These are a great option if you're planning on doing any physical activity, as they will keep your feet warm in cold weather and cool in hot weather.
If you're looking for something a little more durable, polyester is a good choice. This synthetic fibre is made from tiny strips of plastic woven together, making it a strong and long-lasting material. It's also quite soft to the touch, so it will feel soft against your skin.